Innovating Solid State Storage Solutions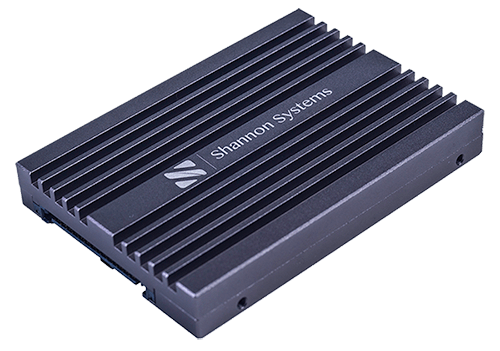 Building upon Shannon's customized NVMe controller, Shannon Hyper-IO NVMe SSD-G5 comes at standard U.2 interface in 2.5" form factor, providing capacity up to 2TB.
Hyper-IO NVMe SSD is among the first enterprise NVMe SSD utilizing the most advanced 3D NAND technology, while offering unprecedented combinations of performance, capacity and cost savings for enterprise and hyper scale data center customers.
Hyper-IO NVMe SSD offers peak sequential read bandwidth up to 2.5GB/s, and write band with up to 1GB/s. Comparing to conventional AHCI protocol such as SATA , NVMe protocol reduces access latency up to 70%, meanwhile providing 4KB random IOPS well over 120K. All these performance comes with a power envelop less than 6Watts.